High-Efficiency Shutdowns: Improving Boiler Reliability and Increasing Uptime
Regular inspections of boilers, pressure vessels, piping, and tanks help reduce the risk of failures, accidents and unplanned downtime.
By Rebecca M. Knecht | June 24, 2019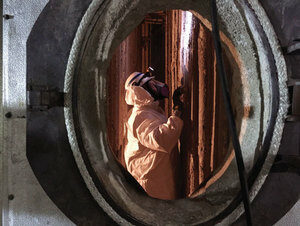 Your annual outage comes along only once a year—make the downtime count. Good outage performance ensures equipment critical to the safety or operation of your process remains functioning as it was originally designed. With an efficient and effective outage, all your necessary inspections and repairs can be performed in the minimum time possible.
The key to a successful outage begins early, with the process of planning the work.
The first phase of planning should be defining the scope of work for the outage, beginning with rounding up all the deferred maintenance items and pending work orders. Define what work is going to be done in-house, and what will be done by outside services. Identify consumables, parts to be ordered, and any long lead-time items. Have a procurement plan in place to get contracts issued as early as possible, to lock in contractors and vendors and ensure you get the resources you need.
Another key part of your outage plan should be creation of an accurate cost estimate once you know your scope of work and have gathered costs from suppliers, contractors and vendors. Ensure there is sufficient cost coverage for discovery repairs. This is often an underestimated cost item that can make or break a project's budget.
The second planning phase is scheduling the work. Having a detailed, critical path method schedule will define your outage duration and labor loading, and will serve as a way to track job completion and project costs. Remember, the schedule is only as good as the data you give it.
The final phase should be a readiness review to determine if you're ready to perform the outage. Are all jobs identified and planned? Are outside resources ready to perform the work? Is there a logistics plan in place for the site during the work? Are the plant safety plans (lockout-tagout, confined space entry, hot work, etc.) in place and adequate?
Ready, Set, Go
Now that you've assembled a solid outage plan, it's time to execute.
Data gathering and asset sustainability assessments can be the biggest tools in your inventory for increasing overall boiler reliability. There is no better opportunity to get in-depth data than when the equipment is shut down. Unplanned downtime is costly. By investing in inspections and planned repairs during annual outages, you help minimize the risk of being suddenly shut down due to unexpected failures.
Thorough, regular visual inspections and nondestructive testing provides a wealth of data that can be used to predict boiler component lifespans, conditions and risk of failures before they occur. Mapping of the boiler pressure parts for material thickness is a simple, effective, and noninvasive way to evaluate the health of pressure parts.
Prioritize high-risk boiler systems like generating bank tubes for near drum thinning, soot blower lanes for erosion/corrosion, economizers and feedwater inlets for oxygen pitting and flow-accelerated corrosion.
Create a pressure parts periodic inspection program and make it a living document—the more data you collect, the more accurate picture of the health of your system. Condition assessments should include a combination of nondestructive testing techniques that target the welds where cracks typically develop and creep  off of the header causing it to swell; diameter should be measured at several locations on the header and the outlet nozzle. All major header welds, including the outlet nozzles, torque plates, support lugs, support plate and circumferential girth welds should be examined by magnetic particle testing and liquid penetrant testing. Ultrasonic shear wave or eddy current examination can be performed to locate substrate flaws.
Low-temperature header damage is typically caused by corrosion or erosion, while high-temperature failures are generally the result of a finite creep life expectancy, creep fatigue and erosion and corrosion. The most typical steam pipe failure is cracking of attachment welds. These cracks are caused by thermal fatigue, improper support or improper welding.
Every boiler outage will have discovery—work that gets identified during inspections, and repairs that need to be done. Large or small, document the discovery work. This will help track additional costs and schedule impacts, and will leave a historical record when planning for future outages. Discovery work can also highlight patterns of failure and areas that may need additional focus on preventative maintenance tasks or future equipment replacement.
Active management of outage work is key to keeping on schedule and on budget, two typical markers of outage success. Effective outage management requires good communication with everyone on the outage team, from in-house personnel to outside contractors. Ensuring everyone is engaged in work safety is critical; no outage is a success unless everyone goes home intact.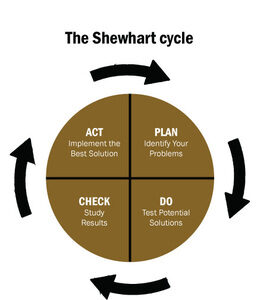 You're Not Done Yet
Even though the outage work is done, there are still some final tasks. Have a lessons learned and after-action review to identify what went well and opportunities for improvement. The closer these are done to the return to service, the better the outcome. Involve the entire project team—not just the internal resources used, but also the engineers, contractors and inspectors. They all have insight into the health of your boiler.
Review all inspection reports and findings, as well as  discovery items. Compare the mapping of the nondestructive evaluation work and see if there have been changes to the systems from last year. Trending the reports will help identify year-to-year changes, and can be used as a predictive analysis tool. Evaluate the inspection recommendations, as these can become the basis of next year's scope of work.
Finally, ensure that everything is documented. In next year's plan, strive to repeat the successful things, and change the things that didn't go well. After all, we only learn from our experiences when we reflect on them.
Remember that W. Edward Deming had it right with the Shewhart cycle: plan-do-check-act.
Author: Rebecca M. Knecht
Construction Manager, Evergreen Engineering
rknecht@eeeug.com 
www.evergreenengineering.com