Evergreen is exhibiting at the 2020 International Biomass Conference & Expo in Nashville, Tenn.
The 13th annual conference takes place February 3-5, 2020, at the Gaylord Opryland Resort & Convention Center in Nashville.
Organized by BBI International and produced by Biomass Magazine, the International Biomass Conference & Expo is where future and existing producers of biobased power, fuels and thermal energy products go to network with waste generators and other industry suppliers and technology providers. It's where project developers converse with utility executives; where researchers and technology developers rub elbows with venture capitalists; and where Fortune 500 executives and influential policy makers sit side-by-side with American farmers and foresters.

The International Biomass Conference & Expo is the largest, fastest-growing event of its kind. In 2020, this event is expected to draw nearly 900 attendees. In 2019, the event drew more than 800 attendees and doubled the attendance of the inaugural show. This growth is fueled by a world-class Expo and an acclaimed program.
Once again, the 2020 International Biomass Conference & Expo program will include 30-plus panels and more than 100 speakers, including 90 technical presentations on topics ranging from anaerobic digestion and gasification to pyrolysis and combined heat and power, all within the structured framework of four customized tracks:
Track 1: Pellets & Densified Biomass
Track 2: Biomass Power & Thermal
Track 3: Biogas & Waste-to-Energy
Track 4: Advanced Biofuels & Biobased Chemicals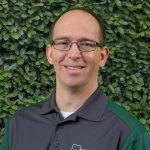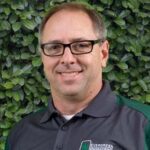 Stop by and say hello to Evergreen's Justin Price and Aaron Edewards at Booth #622!