January 6, 2022
Dear Evergreen Friends and Family,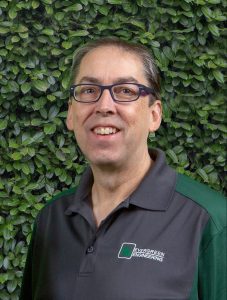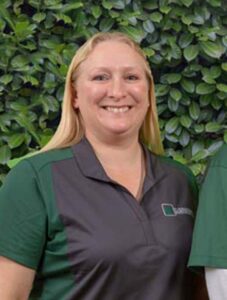 We are excited to announce the recent transition of Evergreen leadership from President Gordon Yutzy to existing Principals and partners, Justin Price and Danielle Daniels.
Yutzy, who has served as president since 2009, will continue to serve as a principal and liaison for his longstanding clients as he prepares for retirement in the coming year.
Justin Price, a longtime Evergreen principal, will serve as Evergreen's new co-Chief Executive Officer. Price began his career in the wood products industry more than 30 years ago and most recently served as Evergreen's Director of Project Management. "Evergreen has a culture defined by our mission statement, to move our client's vision to reality," he said. "We remain committed to being an organization marked by high energy, a strong performance orientation, and confidence in our continued success."
Danielle Daniels will join Justin as co-CEO. She has led the Evergreen office management team as Director of Operations and Finance since 2014. Her career in the engineering world has spanned the better part of 20 years, providing leadership in an accounting and human resources capacity. Her role will encompass both, while her experience in managing these departments will bolster the CEO position.
"I am excited to usher in the next phase of Evergreen's growth and continued serving of the industries we support," said Daniels. "We are growing in each of our offices and working hard to maintain our company's culture by embracing our core values; integrity, respect, trust, ethical, remarkable, perspective and urgency. In doing so, we will continue to deliver on our clients' expectations, meeting the level of quality we would demand for ourselves."
As we begin this next phase of engineering excellence for Evergreen, here is what you can expect:
CEO roles are changing, but our day-to-day mission is the same – Evergreen team members will continue to serve our clients with expertise, integrity, and excellence!
There will be a season of transition. In the next three to six months, we will be focusing on ensuring existing clients are well acquainted with the new faces of Evergreen and aware of their points of contact, Principals In Charge (PICs) and project managers.
We want to meet and connect with you. We may be reaching out to you for this purpose and to ensure the quality of existing services and areas for potential growth within your organization. As you have come to expect, one of us will be serving as the "PIC" for your organization. Through this role, we can have a connection to facilitate project discussions or consult as needed for growth and engineering help that may fall outside your current scope.
We would love to meet with you to set up a virtual meet and greet. To schedule a time, email us at info@eeeug.com or call one of our office locations.
Finally, we know you'll join us in congratulating Gordon on his retirement and an amazing life in industrial facilities, energy, and wood products serving Evergreen clients across the U.S. He can still be reached at gyutzy@eeeug.com
Sincerely,